Oeko-tex standard 100 certificate

Standard Authentication
Oeko-Tex Standard 100

Authenticating Number
HKX 20172

Approbation Department
Swiss Textile Testing Institute

Range/Class
. Buttons made of polyester
. Class I

 

We supply polyester buttons certified OEKO-TEX® Standard 100 PRODUCT CLASS I (products for babies and small children) which the regulations on harmful substances under the European REACh legislation, including the textile-relevant candidates for SVHC (Substances of Very High Concern) as per 17.12.2015 are considered.
REACh Test for material -
Brass buttons, snaps, rivets, studs
Zinc alloyed buckles and ornaments
Plastic buttons, snaps and ornaments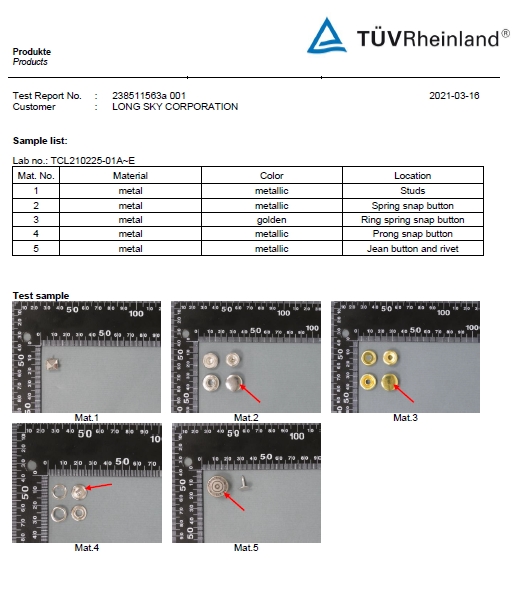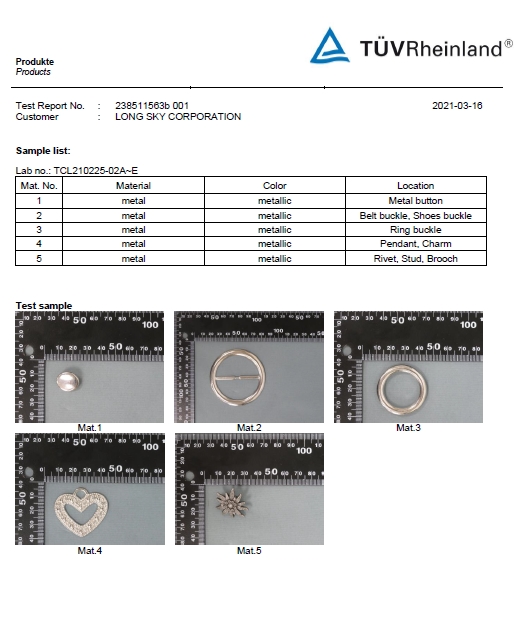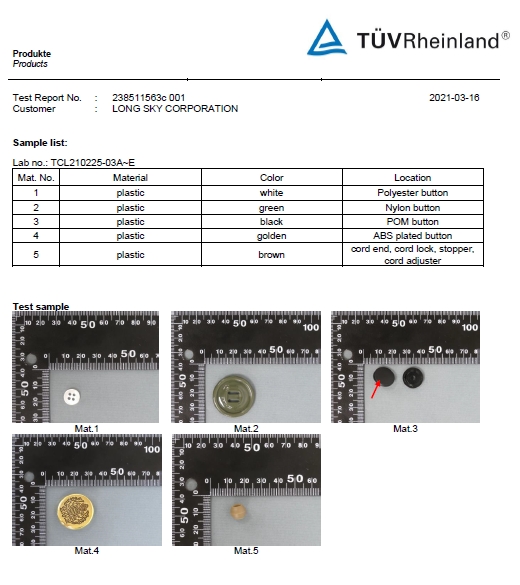 D-U-N-S Certificate
D-U-N-S Number: 65-736-5276